Friend, Family and Neighbor (FFN) Caregivers and Free Early Learning Apps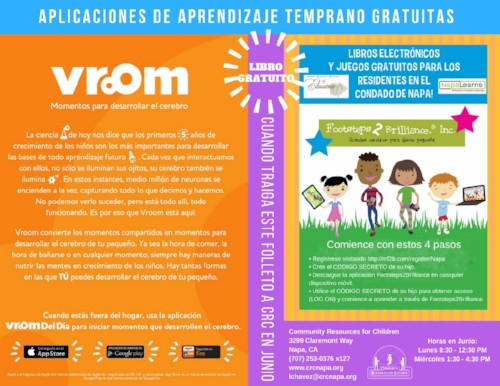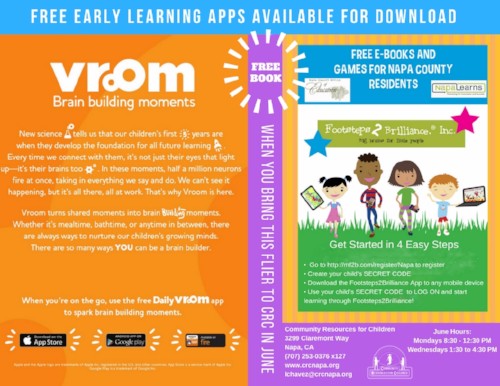 Free early learning apps are available for download from the App Store, Googe Play or Amazon Fire.
1) Vroom is a Seattle-based developer of quality early learning apps and tools funded by the Bezos Family Foundation. Vroom was developed by a group of more than a dozen leading researchers in neuroscience, psychology, behavioral economics, parenting and early childhood development. Among other tools, Vroom has created an easy to use bilingual, individualized quality early learning app.  The app provides daily ideas on how to implement learning opportunities in everyday life.
2) Footsteps2Briliance is a literacy app provided by the Napa County Office of Education. It is free to all children living in Napa County.This engaging app targets specifically birth-3rd grade and includes over 1,000 books in Spanish and English; it has been been backed by rigorous research and has been successfully implemented in the State-funded preschools in Napa County. Please note that the app requires a registration on the website and the creation of a secret code before it can be downloaded on a mobile device.