2015 Provider Appreciation Night
Thursday, May 14, 2015 6:00 pm CDT - 7:30 pm CDT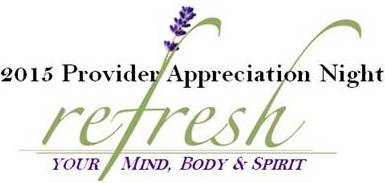 Location:
3299 Claremont Way, Napa
Description:
All child care providers, preschool teachers and directors, early childhood education students, and professionals in the field are invited to this free, fun social event.

Refresh is our theme this year. We will be providing activities to rejuvenate, massage and relaxation specialists, spa water and wine, hors d'oeuvres and dessert nibbles, and will have an excellent marketplace to shop for pampering items.

Space is limited and registration is requested by May 8th.