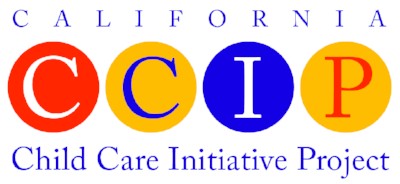 The Child Care Initiative Project (CCIP) is a training series that has two primary areas of focus: 1) capacity building to increase the quantity of licensed family child care homes and 2) improving the quality of care provided to young children in family care homes. This intensive training series is being offered to participants going through the process to become licensed family child care providers as well as existing child care providers.
To qualify for the CCIP Project, you must be planning to include infants and toddlers in your child care home, and complete the training program of 25 hrs. of Quality Improvement Training and 3 extracurricular activities (e.g. Toy Library visit, Licensed FCC home tour).
For more information about this project contact Esmeralda Gil at (707) 253-0376 ext. 130 or egil@crcnapa.org.
Downloads::
CRC will be hosting four Community Care Licensing Orientations throughout the year for anyone interested in opening a Family Child Care Home Business. Please see the calendar for dates and times: