NCOE Parent Workshop: Beyond the Fire - Responding to Life's Trauma - Dec. 2nd, 10 am to 12 pm
Posted on 11/29/2017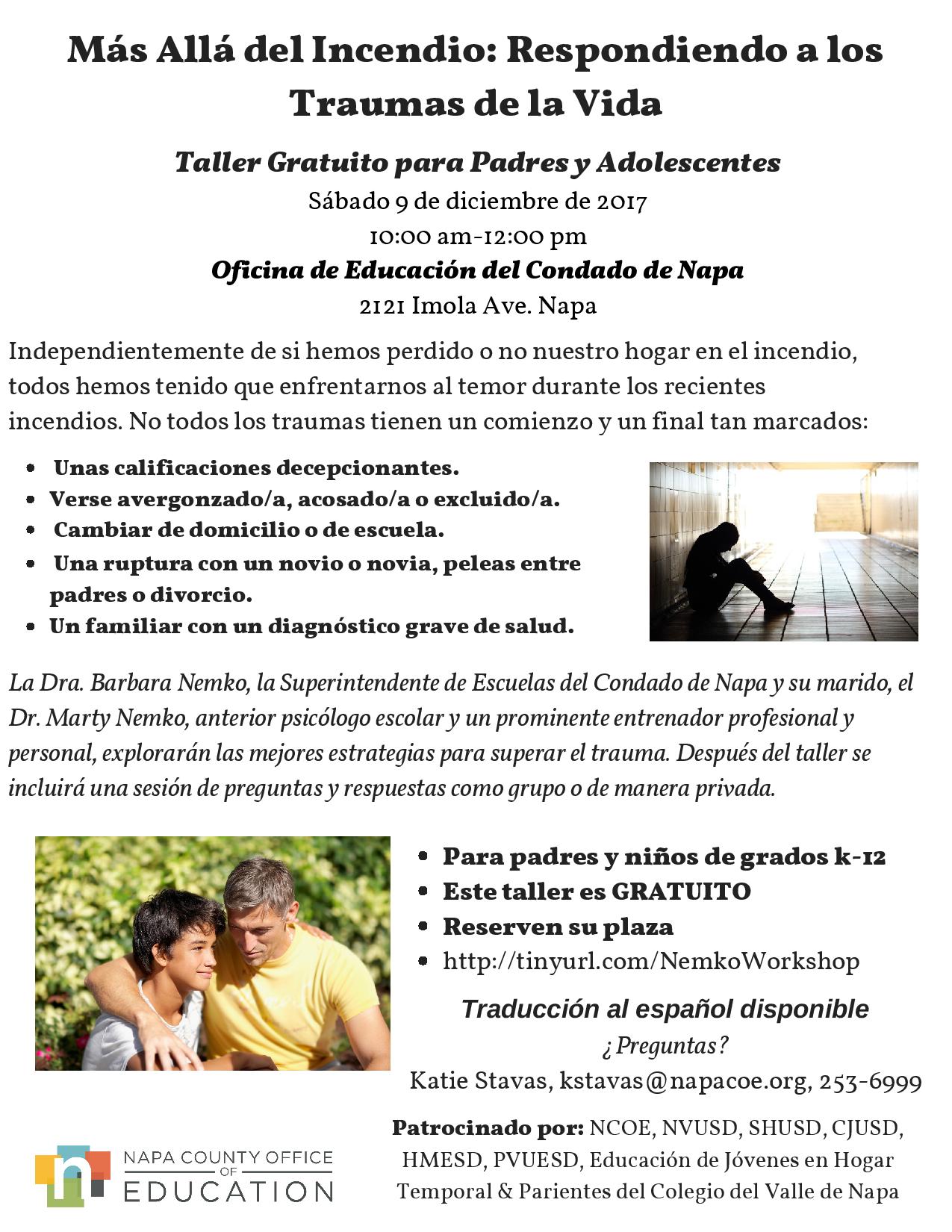 Free Workshop for Parents and Teens
Saturday, December 9, 2017
10:00 am - 12:00 pm
Napa County Office of Education
2121 Imola Ave. Napa
Whether or not we lost our home in the fire, we've all had to deal with the fear
of the recent blazes. Not all traumas have such a marked beginning and end:
A disappointing report card.Being embarrassed , bullied or excluded.
Moving or changing schools.
Dr. Barbara Nemko, the Napa County Superintendent of Schools and her husband, Dr. Marty
Nemko, a former school psychologist and a prominent career and personal coach, will explore
best strategies for moving forward from trauma. The workshop will include Q&A as a group or
privately after.
For parents and children grades k-12
This workshop is FREE
RSVP http://tinyurl.com/NemkoWorkshop
Questions?
Katie Stavas, kstavas@napacoe.org, 253-6999
Sponsored by: NCOE, NVUSD, SHUSD, CJUSD, HMESD,