A Day in the Park
Posted on 06/17/2016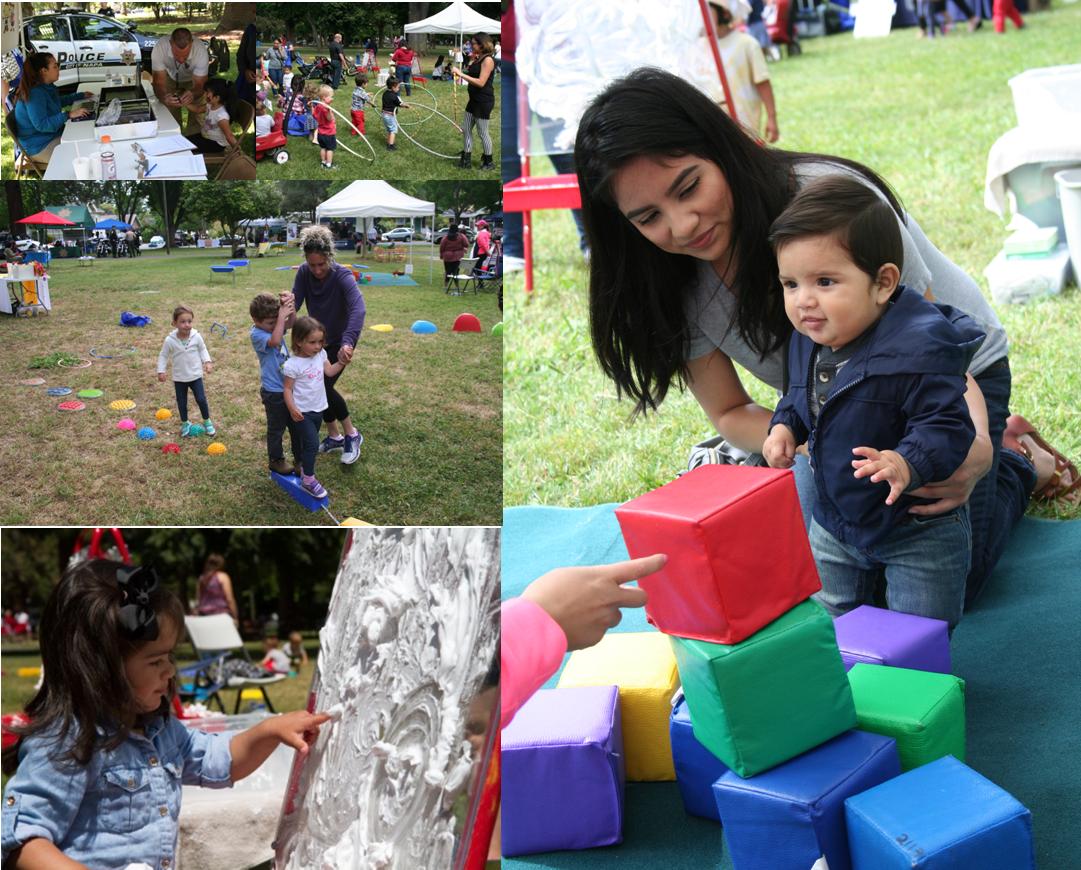 A Day in the Park is an annual event that has been hosted by Community Resources for Children since 1978. The purpose of the event is to provide activities for children ages 0-5 and to inform the community about local non profits and the services they provide.
This year the event was held at Fuller Park and featured a variety of children's activities offered by Community Resources for Children and partners. There were 150 children and 102 adults who enjoyed activities such as shaving cream exploration, digging for worms, bubbles, obstacle course, face painting and more. Guests also included Music with Savannah and Napa Hooper's. The Napa Police Department offered child ID kits and a tour of a police car. In addition, children explored a fire truck, ambulance, sheriff's car and motorcycles and visited with a sheriff's K9 dog. Snacks were available for children as well as chocolate milk donated by Clover Stornetta Dairy.
Community Resources for Children would like to thank all of our partners who took time out of their day to make our event a success!