Volunteer Program Certification
Posted on 02/17/2016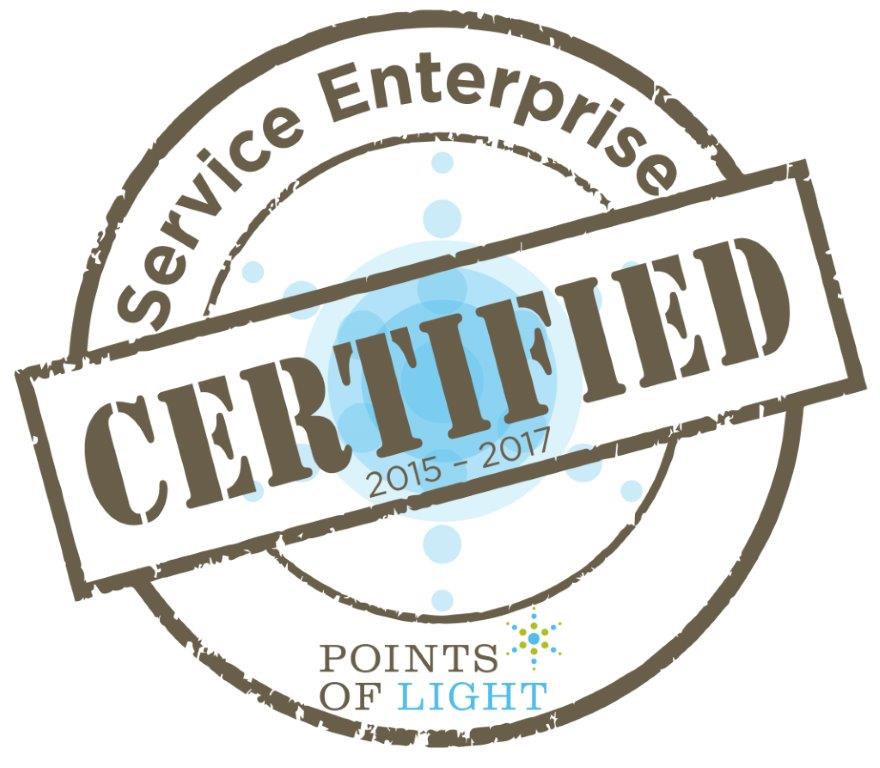 Community Resources for Children is pleased to announce that we have been certified by Points of Light as a Service Enterprise. A Service Enterprise is an organization that fundamentally leverages volunteers and their skills to successfully deliver on its social mission.
Research conducted by the TCC Group, a national program and evaluation firm, found that organizations operating as Service Enterprises outperform peer organizations on all aspects of organizational effectiveness and are more adaptable, sustainable, and capable of scaling their work.
Community Resources for Children completed the extensive assessment, over 20 hours of training, consulting, extensive internal planning and change to better integrate volunteers into our work. By achieving this level of excellence and certification, Community Resources for Children is now better equipped to leverage the time and talent of volunteers and therefore better equipped to meet our mission. We are thankful for the volunteers that are currently supporting us and look forward to engaging many more. If you are interested in volunteering please contact our Volunteer Program Manager, Amanda Radzik, at aradzik@crcnapa.org.