Loose Parts
Posted on 02/17/2016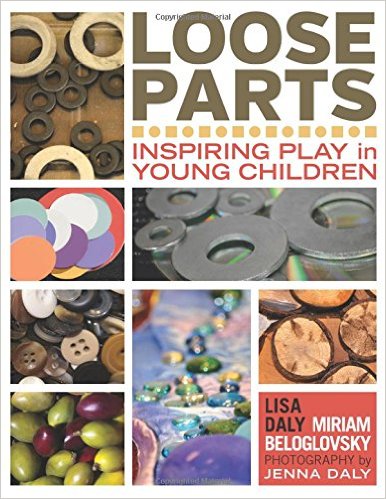 Have you ever heard of Loose Parts Theory or Curriculum? Even if you have not, it could be something that you are already practicing at home or in your child care business.
According to ReadingPlay.co.uk, "The theory of 'loose parts' first proposed by architect Simon Nicholson in the 1970's has begun to influence child-play experts and the people who design play spaces for children in a big way. Nicholson believed that it is the 'loose parts' in our environment that will empower our creativity."
The idea is to offer children items that you can find around your house or outside, and simply give them time to explore and manipulate those items any way they like. Loose parts can be anything; buttons, bricks, feathers, gems, ribbon, etc. They are materials that children can move, combine, redesign, line up, take apart, and put back together in a variety of ways.
By providing loose parts to children they are able to explore and be creative within an open-ended play environment where imagination comes to life. Cardboard boxes can turn into houses and marbles can become buried treasure. The possibilities are endless!
Some examples of loose parts that can be found around the house include:
-paper towel/toilet paper rolls
-cotton balls
-large stones
-wood
-piping
-beads
-acorns
-bubble wrap
The list goes on and on.
Take a look around. Put a tub of loose parts out for children and they might surprise you with all of the things they come up with. Please remember to keep in mind what loose parts may create a choking hazard for children in certain age groups.
Here are a few resources with more information about the theory behind Loose Parts and other ideas of how to implement it:
Here is a link for the book: https://www.naeyc.org/store/-Loose-Parts
And here is a link to an informative blog article: http://www.letthechildrenplay.net/2010/01/how-children-use-outdoor-play-spaces.html