Featured Program - Children and Weight Coalition of Napa County
Posted on 02/17/2016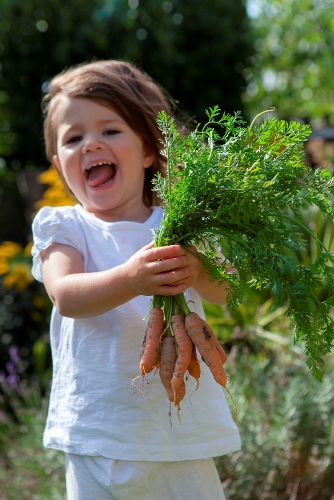 For 10 years, Community Resources for Children has been leading the Children and Weight Coalition of Napa County. The Children and Weight Coalition of Napa County serves as a resource for evidence-based strategies and projects that promote children's health through sound nutrition and physical activity. For example, last year we provided four parent nutrition classes that were attended by 43 people; hosted the community-wide health campaign, Rethink Your Drink, to promote drinking water instead of sugary drinks; and held seven meetings for organizations and community members to promote children's health.
Our parent nutrition classes in particular give parents and caregivers the tools to reduce mealtime struggles. One mother of a two year old who attended a class with us commented, "…We've been getting super excited about the food on our plates, and it is rubbing off on him. He actually ate raw broccoli today. Thanks again!"
Join us for our next class, Alimentando a sus Niños con Amor y Salud (in Spanish), on Tuesday, February 23rd at Community Resources for Children from 6:30 to 8:00pm. To register, sign up here: http://alimentandofeb16.eventbrite.com or call 707-253-0376 x 155.