Raising of America Update
Posted on 01/20/2016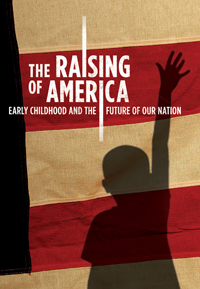 Last February we saw the signature file in a documentary series that explained how a strong start for all our kids can lead to a healthier, stronger, and more equitable America. Now the film is done with private screenings and available for all to watch on their respective cable access channels. KQED serves Napa County and the next showings are:
Saturday, January 23rd @ 2pm
Thursday, February 4th @ 7am and 1pm
Sunday, February 7th @ 1am
Monday, February 8th @ 12am and 8am
Live out of the area? Click here http://tinyurl.com/ROAworld for listings in your area.
For more information about the Raising of America go to: http://www.raisingofamerica.org.