Book Swapping & First 5 Expressing
Posted on 12/18/2015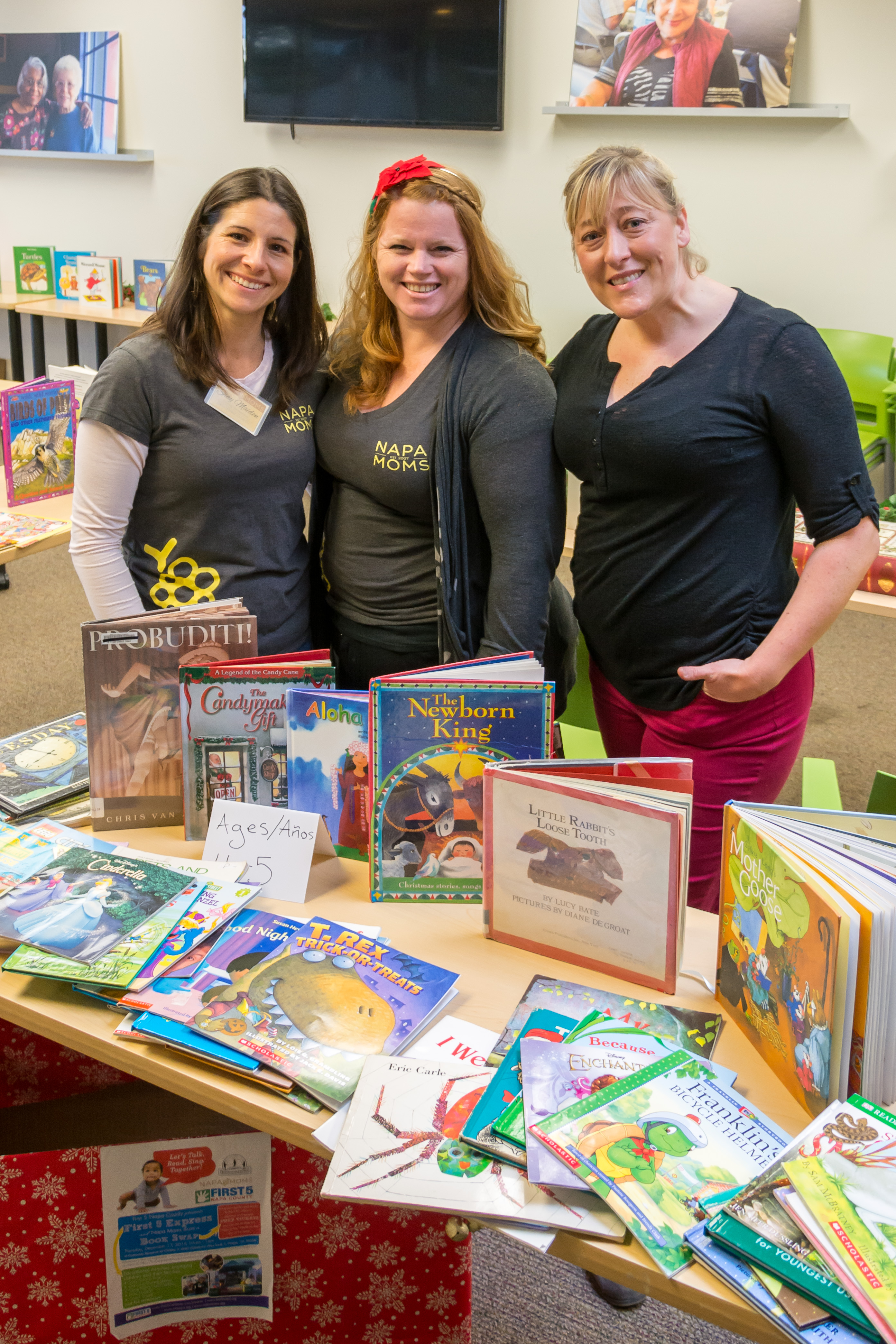 Over 60 mothers, fathers, early educators, and children came to CRC on December 17th to swap books at the Napa Moms sponsored event and to talk, read, sing and dance at the First 5 Express truck. Over 260 books were exchanged!
One attendee was a teacher from Napa Valley Adult Education, the lead for a group of teenage moms. We were happy to help her on her way with a load of books for those mothers to read to their babies.
Thank you First 5 Napa County and Napa Moms for sponsoring this great event!