The Loving Environment Provided by Napa Family Child Care Professionals
Posted on 11/16/2015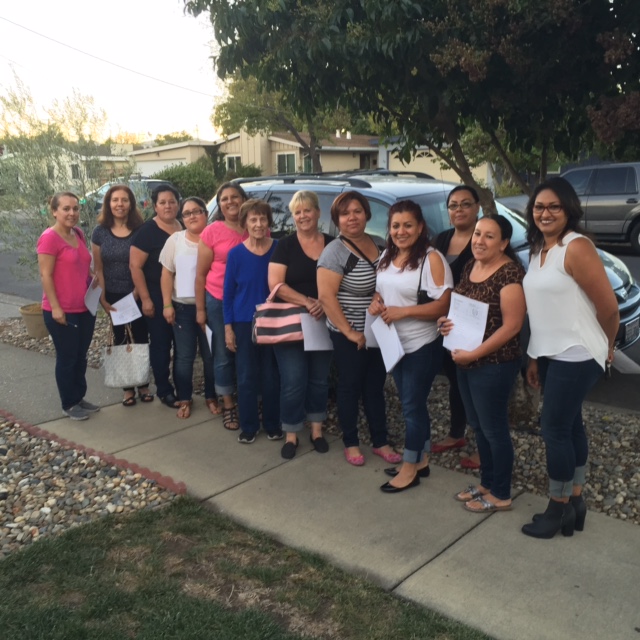 Every day many young children start their day at child care while their parents go to work. In Napa County, like many other cities in the United States, many children are in home based child care facilities run by small business owners. Family Child Care Providers open their homes to children on days, nights and weekends in order to support the needs of our community.
Community Resources for Children (CRC) has been supporting Family Child Care Professionals in Napa County since 1978. CRC provides assistance, knowledge and resources so that children have access to quality early care and the best possible start. In addition to quality early care, Community Resources for Children works side-by-side with our community to support those who are interested in opening new child care sites. We support providers-to-be as they secure their license, plan for their start-up business and outreach to families in our community.
During home visits, Nancy, who is CRC's Child Care Initiative Project Manager, has the honor to witness firsthand the love, dedication and commitment that providers give to the children under their care. When child care professionals are supported by Community Resources for Children, they have access to a foundation of knowledge and support that enables them to enhance the services they provide.
As a parent and an advocate for high quality child care, Nancy has witnessed the love provided to children at family child care sites. She has seen child care professionals laugh, sing, read and enjoy every little accomplishment the children achieve while in their care. For example, Nancy visited a child care provider while the children were playing with shaving cream and water colors; the children were having so much fun exploring the texture and versatility of the material! The provider was enjoying the experience alongside with the children and one of the children put shaving cream all over her face. She started to laugh and played with them, which in turn made all the other children put shaving cream on their faces. It was amazing to see the children interact with each other and how they were encouraged to express and explore the activity to the fullest.
As a support group leader, Nancy has experienced the way providers grow as professionals and business owners. Most recently, a child care provider was having difficulties keeping enrollment numbers to maintain a healthy business. Every month, Nancy visited the provider and worked with her to assess her business and determine what was working well and what was not working. After conducting an assessment of the environment, Nancy helped the provider modify the setup of her facility. The television was turned off and shelves were made accessible for children to access well organized materials. Nancy also helped the provider create a welcoming space where the parents could drop off and pick up their children. With those changes, the provider increased her enrollment from 8 to 14.
"These are the things that I cherish about my job: the interactions between providers and children, as well as the opportunity to empower mostly female small businesses owners," said Nancy, "I am proud to be part of Community Resources for Children and to invest in the future of the children of Napa County."