Halloween is Still Sweet
Posted on 11/16/2015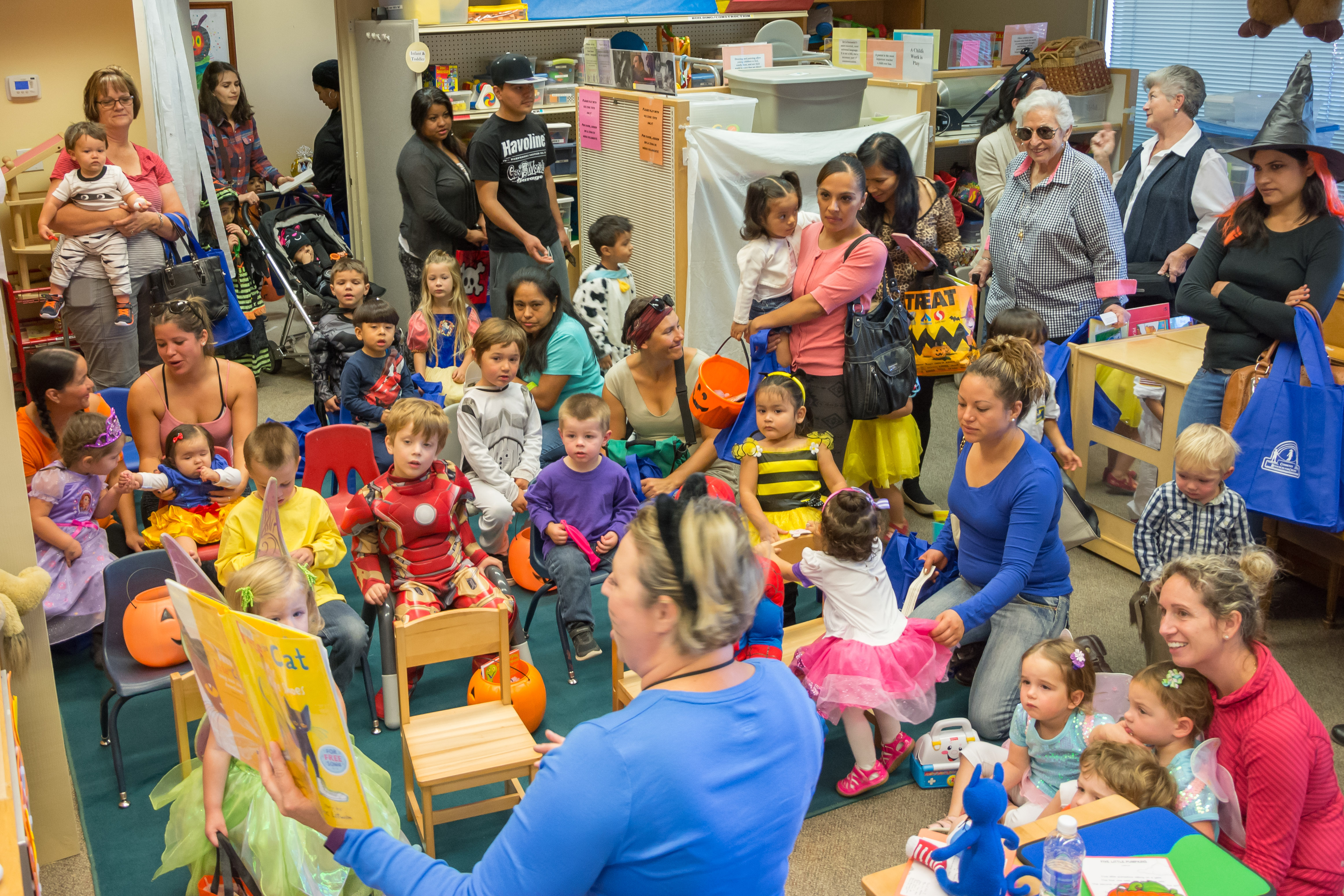 An average child collects 3,500 to 7,000 calories of candy on Halloween*. In 2012, No Sweet Trick or Treat was designed by Community Resources for Children to offer children and parents a safe and healthy alternative to trick-or-treating for candy and other sweets. This year 139 children participated in our 4th annual No Sweet Trick or Treat event, sponsored by the Wayne G Wilson Foundation. The "treats" the children received this year included stamps, crayons, coloring books, rubber duckies, etc.
Children were able to trick-or-treat throughout the building in our office and at three other participating agency's offices: Napa Valley Community Foundation, Arts Council Napa Valley, and Lilliput Children's Services. Volunteers staffed trick or treat stations and read stories to the children in our Toy Library and Early Learning Center.
Dr. Suttie, a pediatric dentist in Napa, was on hand to check children's teeth and distribute dental supplies. Additional dental supplies were also graciously donated by dentists Dr. Angie Ring and Dr Erica Conway. Other supplies for the event were purchased with a generous donation from Dr. Michael Teichman.
CRC would like to thank all of the donors, volunteers, and staff members who made this a great experience for children and their caregivers. We would also like to thank all of parents and children who dressed up to trick-or-treat with us. We hope to see you again next year!