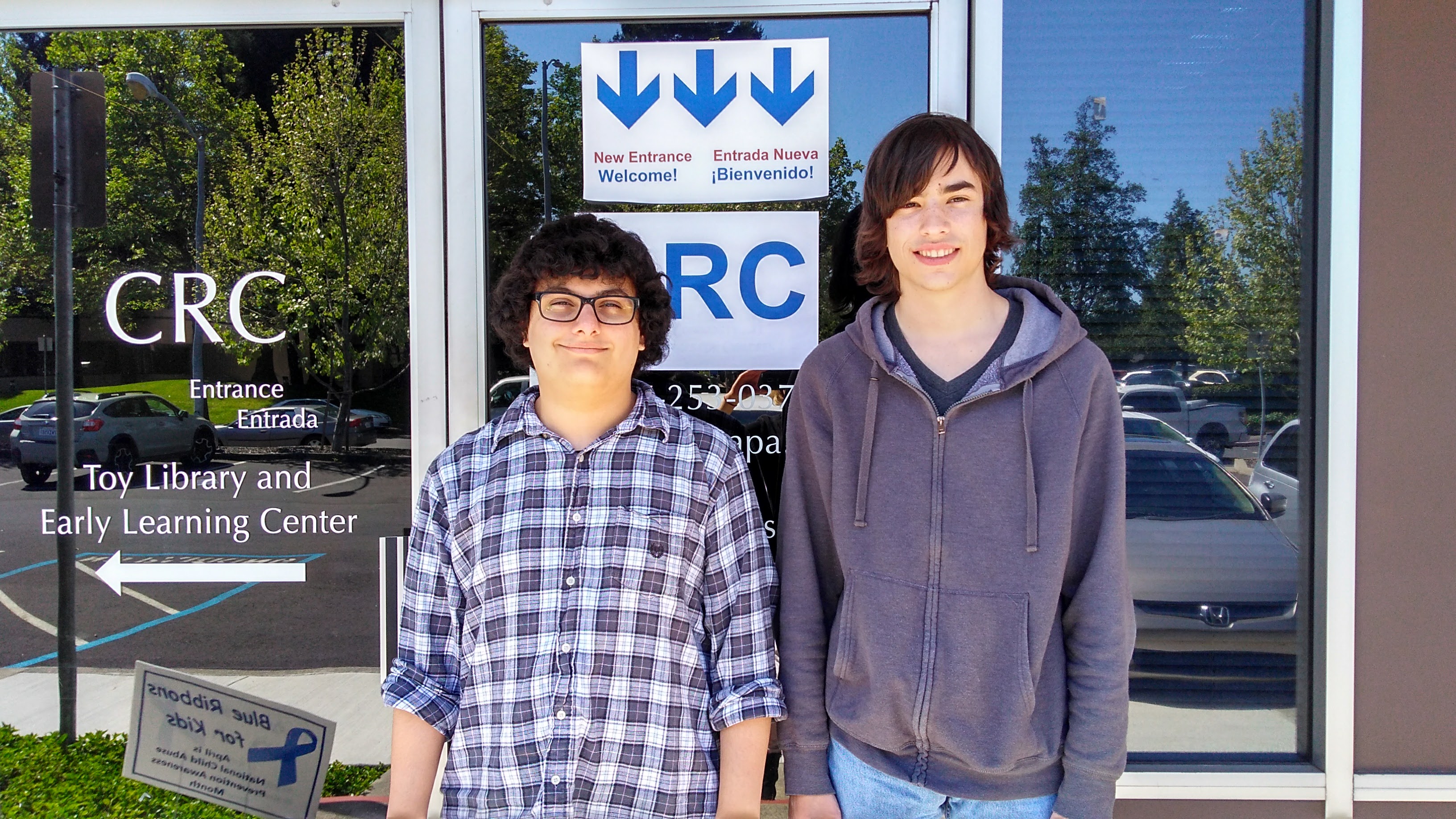 Meet our Spring 2017 Interns
Meet our interns Dominick Franco (left) and Matthew Carter, Seniors at New Tech High. School. They are working on our annual report, designing brochures and flyers and digitizing our Early Learning Center sign-in. Thank you Dominick and Matthew! If you see them in our office, stop by and say hello.
Matthew says he chose to intern here to help develop his skills working with technology and he wanted to learn how to apply his skills in a professional environment. This is his first time interning and he's excited to learn all about the organization and how non-profits work!
​Dominick has volunteered at Collabria Care and says he came to work with Community Resources for Children because this was a good fit for who he is as a person. He enjoys helping people and says getting to see what an actual business is like and how it operates is always nice.
Internship Program at CRC
Community Resources for Children offers internships in areas such as marketing, design, fundraising, photography, database management, and general operations. For more information please contact Eva Simonsson at esimonsson@crcnapa.org.